Success of inserting first bone anchored hearing aid (BAHA) in Western Private Hospital

Our hospital succeeded as a first private hospital in the western province to insert a special bone anchored hearing Aid (BAHA), Professor Ragaie Gemaie ENT Consultant performed this procedure by implanting special titanium screw in the mastoid bone of the patient then the Hearing Aid was programmed under supervision of Dr. Afaf Bamanie, our audiology consultant.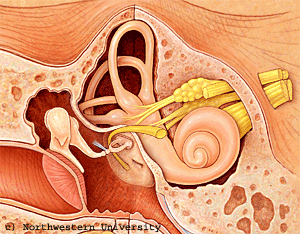 It is well known that many people suffer from diminished hearing threshold and thin deafness is due to many etiologies and with different degrees. So many procedures and solutions exist to help these patients, including medicines, body worn hearing aid behind ear and intraural Hearing Aid plus some surgical procedures. In the past two decades, cochlear implantation and bone anchored hearing aids was invented to solve many problems and improve the outcome for the patients including congenital meatal atresia, recurrent middle ear infection and discharge, unilateral severe sensorineural hearing loss. BAHA needs implanting titanium plate in mastoid tm osteo integrated then applied, allows clear hearing and stereo sonata.

Dr.Ragaie Gemaie
ENT Consultanat

Dr.Afaf Bamanee
Andrology Consultanat
Leave a reply →