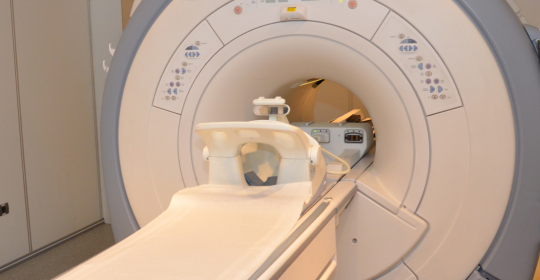 Recently Dr.Erfan & Bagedo General Hospital  launched a CT scan (aquilion 1) machine , first time in Saudi Arabia.
This device is characterized by the presence of 320 sensitive (320MSCT) by this device can work three-dimensional images of each body in a few seconds.
Technology developed in this device enables imaging of dynamic, which is used in the filming of blood flow and functions of the members and the lowest radiation dose possible.
In the field of neurological diseases can be imaged blood flow and perfusion in the brain in cases of stroke, as well as imaging the arteries feeding the brain at the same time.
Also can assess the activity of brain tumors by examining the newly formed capillaries in the tumor.
This device is characterized by the ability of diagnosing the causes of chest pain, especially the arteries of the heart and pulmonary arteries and the aorta (aortic) with the same amount of dye Ltd. in record time (few minutes) also considered this device revolutionized the world of diagnostic CT in depicting children, the lowest dose of radiation compared to the other, This enables the study of congenital heart defects, chest and abdomen.
Also using this device can diagnose tumors of the chest, abdomen, pelvis and assess the degree of its pinpoint accuracy, so this device is a strong addition to outstanding diagnostic radiology department in the western region of Saudi Arabia.
Leave a reply →