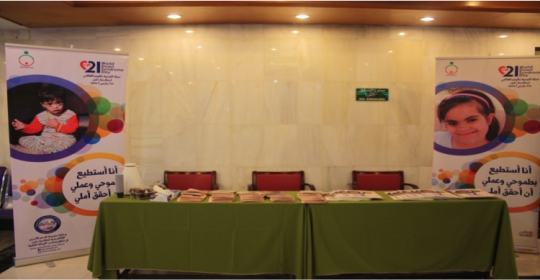 Dr. Erfan and Bagedo General Hospital is always taking part in raising awareness in the community, which is why we have hosted the Ideal Centre for Rehabilitation, which is the first professional centre specialised in Down Syndrome in the western region. The event was held on Saturday 21st of March 2015, which is the World Down Syndrome Day. The members of the centre gave an introduction into Down Syndrome to all the visitors and gave them brochures and booklets as well in order to make people more aware of everything related to those wonderful people in our society and being able to deal with them and thanks to God a great number of people attended this great event.
All thanks to the Department of Internal Oversight on this Great Effort.
We ask Allah Almighty that we perpetuate this wonderful and stimulating successes.
By
Raghda Al-Sulaimi
Deputy Manager of the Public Relations and Medical Media Department