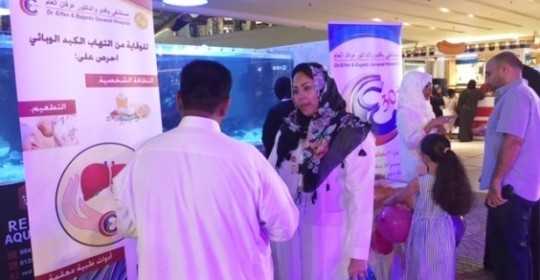 In order to stimulate Saudi students, Dr. Erfan and Bagedo General Hospital provided all the required support to the students of the Faculty of Medicine at the University of King Abdul Aziz to expand their knowledge base about the epidemic hepatitis. This was held at RED SEA Mall on Friday & Saturday, 28-29 October 2016, where the health education team clarified how serious the epidemic hepatitis could be, its symptoms,Types and how to prevent it.
This activity attracted the attention and admiration of the visitors, who reached 130 visitors.
Brochures & gifts were distributed to them.
Prepared by:Public Relations Department