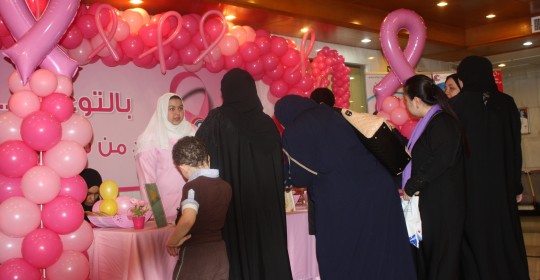 As the breast cancer awareness season draw to a close we urge all readers to continue to be conscious and aware of the early symptoms of this dreadful disease.
The Erfan hospital team hosted more than 3000 visitors to their Awareness project this year, plus took the iniative to reach some one hundred local  Businesses who distributed breast cancer Awareness Literature in both Arabic and English Languages.
To Their respective customers, visitors and commercial clients bringing The grand total of more than 20,000 people contacted this year's efforts.
Congratulations to the Erfan Hospital Team.
Leave a reply →