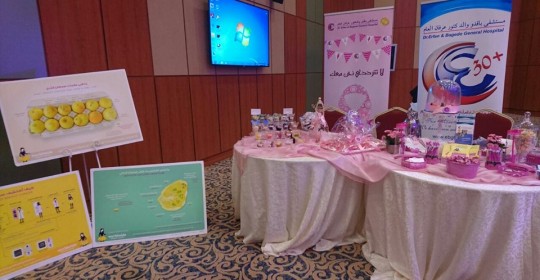 On Thursday, 27/10/2016, The Health Education Department, Nutrition Specialists and Public Relations Departments at Dr. Erfan and Bagedo General Hospital participated in"Breast Cancer Meeting" at Aramco Compound, where the Health Education Team clarified the breast cancer symptoms, Self-examinations checking, the importance of foods which contribute to protect from cancers.
Around 100 attended the meeting, brochures & gifts were distributed to them. This event was archived and photographed.
Many Thanks went to Aramco, as usual, for their cooperation and help in this event.
Prepared by
Public Relations Department